Products classification
UNDER CATEGORIES 
UNDER PRODUCER 
EVOLVEO StrongPhone G7, waterproof rugged Android Octa Core smartphone
Recycle fee /
0,10 

(VAT: 21%) 
Status /
Sale
| | |
| --- | --- |
| Your price exc. VAT | 192,44 € |
| Your price inc. VAT | 232,97 € |
| Quantity | |
8-core 4G/LTE Dual SIM phone, 5.7" HD+ display, IP68, 2.0 GHz, 3 GB RAM, 32 GB internal memory, fingerprint reader, 6,500 mAh battery, WiFi/WiFi HotSpot, wireless charging and fast charging, USB Type-C, Android 9.0
Code 
 
 
Article name 

Part No.

 

Producer 
 
Your
price
EU

 

 

 

 

Your price
inc. VAT

 

 

 

 

 

 

 

 

 

KINGSTON

 
6,50

 

 

 

 

10,21

 

 

 

 
Code 
 
 
Article name 

Part No.

 

Producer 
 
Your
price
EU

 

 

 

 

Your price
inc. VAT

 

 

 

 

 

 

 

 

 

EVOLVEO

 
10,28
12,33

 

 

 

 

15,00

 

 

 

 

 

 

 

 

EVOLVEO

 
3,68
5,14

 

 

 

 

6,34

 

 

 

 

 

 

 

 

EVOLVEO

 
8,26
9,92

 

 

 

 

12,13

 

 

 

 

 

 

 

 

EVOLVEO

 
31,03
31,01

 

 

 

 

37,64

 

 

 

 

 

 

 

 

EVOLVEO

 
3,64
5,10

 

 

 

 

6,29

 

 

 

 

 

 

 

 

EVOLVEO

 
8,26
9,92

 

 

 

 

12,13

 

 

 

 

 

 

 

 

EVOLVEO

 
8,26
9,92

 

 

 

 

12,13

 

 

 

 
Code 
 
 
Article name 

Part No.

 

Producer 
 
Your
price
EU

 

 

 

 

Your price
inc. VAT

 

 

 

 

 

 

 

 

 

EVOLVEO

 
114,03

 

 

 

 

138,09

 

 

 

 
Warranty type: 
Authhorized service partner for all products Evolveo
Description: 
Dear Customer, for service EVOLVEO products visit the support page: http://www.evolveo.eu/en/support. Thank you.
Powerful 8-core rugged smartphone with extremely large battery

The EVOLVEO StrongPhone G7 has been designed for those who need a phone that can handle even rough treatment and doesn't mind water, dust or mud. Tuned Android 9.0 with a large 6,500 mAh battery ensures trouble-free operation for up to five days, and the powerful 8-core processor can handle all your requirements smoothly and stably.


---
Powerful Octa Core processor and plenty of room for your applications

The 64-bit 2.0 GHz 8-core processor, the powerful ARM Mali-G71 MP2 graphics processor, and 3 GB RAM give you plenty of power to run multiple tasks at once. The MediaTek CorePilot technology provides the full performance of eight CPU cores. These eight CPU cores can be managed individually, turning them on and off as your needs demand, preventing battery drain. The internal memory of 32 GB provides enough space for all your favourite applications, maps, music or movies, with the option of easy extension with a microSDHC card.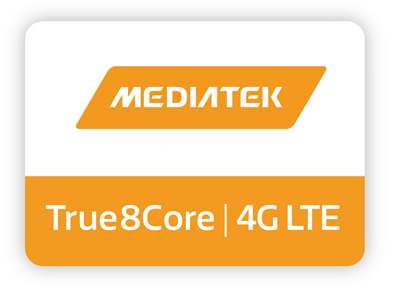 ---
Large wide-screen 5.7" HD+ display

StrongPhone G7 is equipped with a wide-screen 5.7" 18:9 display with increased resistance to deep scratches and cracks. You'll enjoy its size when watching movies or playing your favourite games.

---
Extreme battery capacity

The 6,500 mAh battery provides up to five days of operation, allowing you to use your phone on the go without charging every day. But if you need to charge it, you can do it to 90 % of the capacity in less than three hours thanks to the modern USB-C connector and fast charging support.

---
Top-quality camera and Full HD video

The phone is equipped with a 13 megapixel camera and LED flash with separate shutter button. You can record in Full HD quality.

---
Elegant and practical shape

The ergonomically designed body of the phone is covered with a comfortable rubberised surface and its sides are complemented with metal strips for increased torsional rigidity. The phone is therefore very mechanically resistant to the effects of falls or impacts. The eye for hanging the phone is a welcome detail.

---
Fast 4G/LTE data

StrongPhone G7 supports high-speed 4G/LTE networks, allowing you to take full advantage of its performance for fast web browsing, demanding games, multitasking, video watching, or the ability to download large files at speeds up to 150 Mbps and 50 Mbps while uploading. This mobile phone is the centre of your digital travelling needs with a WiFi HotSpot feature allowing you to set up a wireless WiFi network around your phone. You can share your incredibly fast mobile phone Internet connection with other devices such as your laptop or tablet.


Waterproof Android Smartphone with maximum IP68 protection

Water resistance is certified according to the IP68 norm, the phone is dust tight and protected against the effects of immersion in up to 1.5 m of water for 30 minutes.


Wireless Charging

A practical accessory to your phone is wireless charging support. So you can recharge your phone without plugging in the power cord and enjoy even more comfort.


Android 9.0 Pie

The phone comes with a modern operating system, Android 9.0, which is not modified in any way, so you can really enjoy it to the fullest!


• shock and vibration resistant with IP68 certification
• Octa-Core 64-bit 2.0 GHz CPU
• IPS 5.7" HD+ 1440 x 720 display with automatic brightness control
• 6,500 mAh integrated high capacity battery
• Wireless charging support
• Fingerprints reader
• Android 9.0 Pie operating system


• 3 GB RAM
• Internal memory of 32 GB, can be easily extended with microSDHC/SDXC card with capacity up to 128 GB.
• Hybrid Dual SIM mode - two active SIM cards in one phone, nano SIM/nano SIM or nano SIM/microSDHC card
• 2G: GSM 850/900/1800/1900 MHz
• 3G: 900/2100 MHz
• 4G/LTE: 800/900/1800/2100/2600 MHz
• 13 Mpix camera with auto focus and LED flash
• 5 Mpix front camera
• WiFi/WiFi HotSpot/Tethering
• Bluetooth
• GPS/GLONASS/A-GPS
• FM radio
• E-compass, light sensor, proximity sensor, G sensor
• USB Type-C charging connector and fast charging support
• jack 3.5 mm
• Dimensions 164.8 x 76.8 x 14.5 mm
• Weight 265 g (including the battery)


Package Content:

• EVOLVEO StrongPhone G7, waterproof rugged Android Octa Core smartphone
• Hands-free Stereo 3.5mm Headset
• 230 V USB charger
• USB cable, Type C
• User manual



Product website:
| Name | Value |
| --- | --- |
| Conectivity:  | USB-C, Jack 3.5 mm |
| Design:  | Dotykový |
| Display:  | Gorilla Glass |
| Endurance:  | Voděodolný, Vodotěsný |
| Feature:  | Chytrý |
| Mobile Phones - Type:  | Odolný, Outdoorový, Pracovní |
| Operating system:  | S androidem |
| SIM configuration:  | Hybridní slot |
| Waterproof IP rating:  | IP68 |