Products classification
UNDER CATEGORIES 
UNDER PRODUCER 
EVOLVEO SportWatch M1S, Smart SportWatch with SIM support, red and black bracelet.
Recycle fee /
0,06 

(VAT: 21%) 
Status /
Sale
| | |
| --- | --- |
| Your price exc. VAT | 77,10 € |
| Your price inc. VAT | 93,37 € |
| Quantity | |
IPS colour touchscreen, microSIM slot for calls and messages, integrated GPS, sport modes, calorie calculator, pedometer, speaker + microphone, alarm clock, remote control of music, smart notifications, weather forecast, altimeter
Code 
 
 
Article name 

Part No.

 

Producer 
 
Your
price
EU

 

 

 

 

Your price
inc. VAT

 

 

 

 

 

 

 

 

 

EVOLVEO

 
30,65

 

 

 

 

37,17

 

 

 

 
Warranty type: 
Authhorized service partner for all products Evolveo
Description: 
Dear Customer, for service EVOLVEO products visit the support page: http://www.evolveo.eu/en/support. Thank you.
Modern sport watch with sport activities monitoring
SIM card support for calls and messages
Sport and fun assistant

EVOLVEO Smart Watch is a great assistant for sport activities and everyday us as a replacement of regular watch. Smart Watch monitors your day-to-day activities like calculating burned calories, pedometer tracks the distance and average speed, during night it monitors the quality of sleep. In sport mode setting you can use heart rate, aerobic zone computation, motion tracing, or clear statistics for all individual activities up to one year backwards.


SIM card slot, GSM for calling and messages

Thanks to this feature, you can insert (the second cloned) microSIM card into the watch and, for example, when you go running, you can leave your mobile phone at home. You can answer your calls or messages via Smart Watch.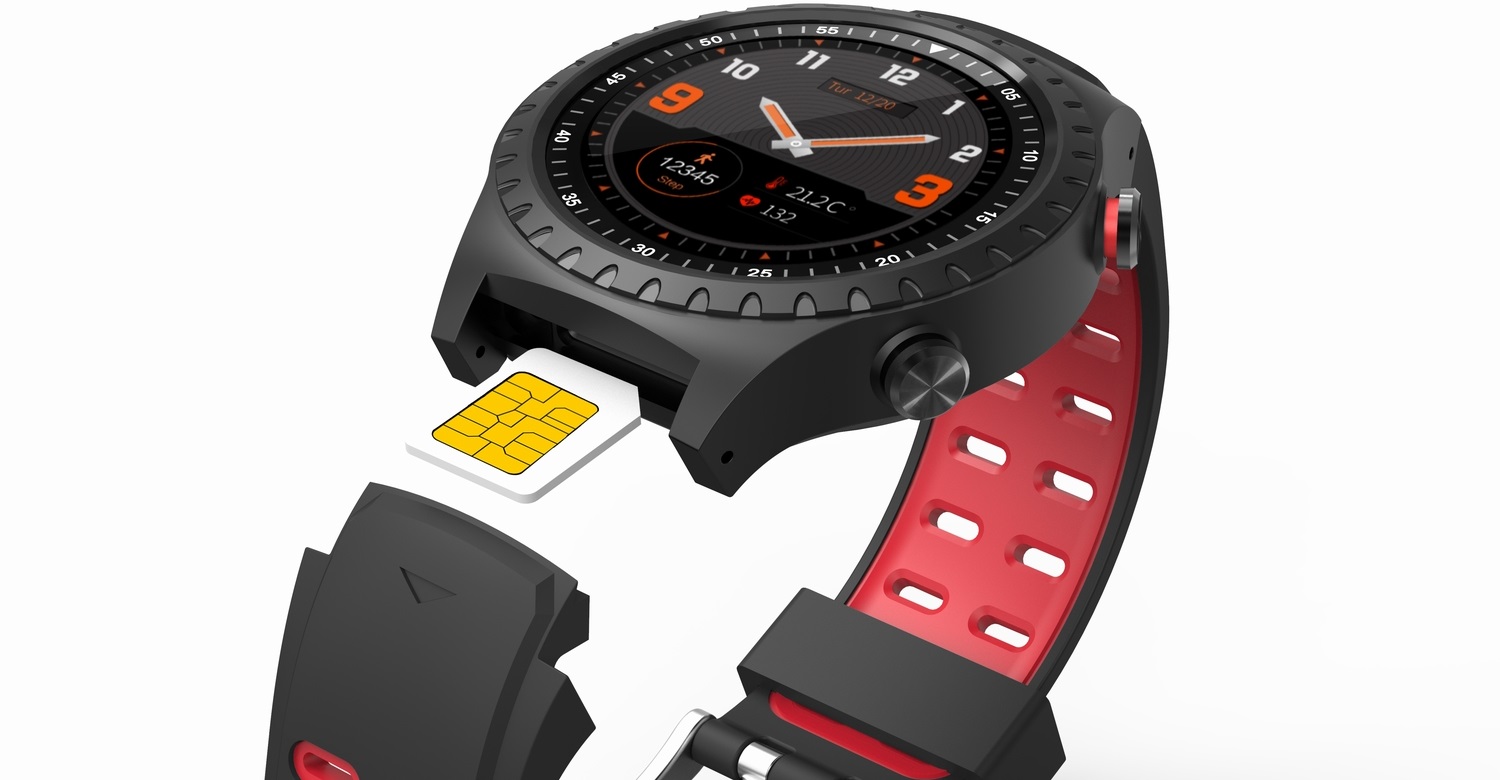 Localization via GPS

The Smart Watch has an integrated full-featured GPS modul, it can track your movement, track your positions and work individually without having to pair with your mobile phone.


Into the nature and mountains

The SmartWatch surprises you with an integrated atmospheric pressure gauge, compass, altimeter, or weather forecast, especially suitable for sport activities such as mountain walks or nature walks.


Mobile phone application EVOLVEO Fit

In the application EVOLVEO Fit you can set which notifications you want to see on your watch. For example messages from Messenger or WhatsApp etc.
Of course there is a full support of Czech and Slovak language in the watch and in the application.


Remote music and camera control

On the watch you can control MP3 player playing from the mobile phone or Spotify for instance. Instead of a selfie stick you can use your watch as a remote camera control.


• microSIM support for calls and messages
• loud speaker and microphone
• integrated GPS modul with antenna
• integrated compass, integrated atmospheric pressure gauge
• altimeter (altitude measurement)
• Heartbeat monitoring
• burned calories calculation
• clear colour touch screen IPS diplay 1.3" (average 3,3 cm)
• display resolution 240 x 240 px
• 5 sport activities
• complete Czech and Slovak localization
• Notifications and warnings for incoming calls, messages, Messenger, etc.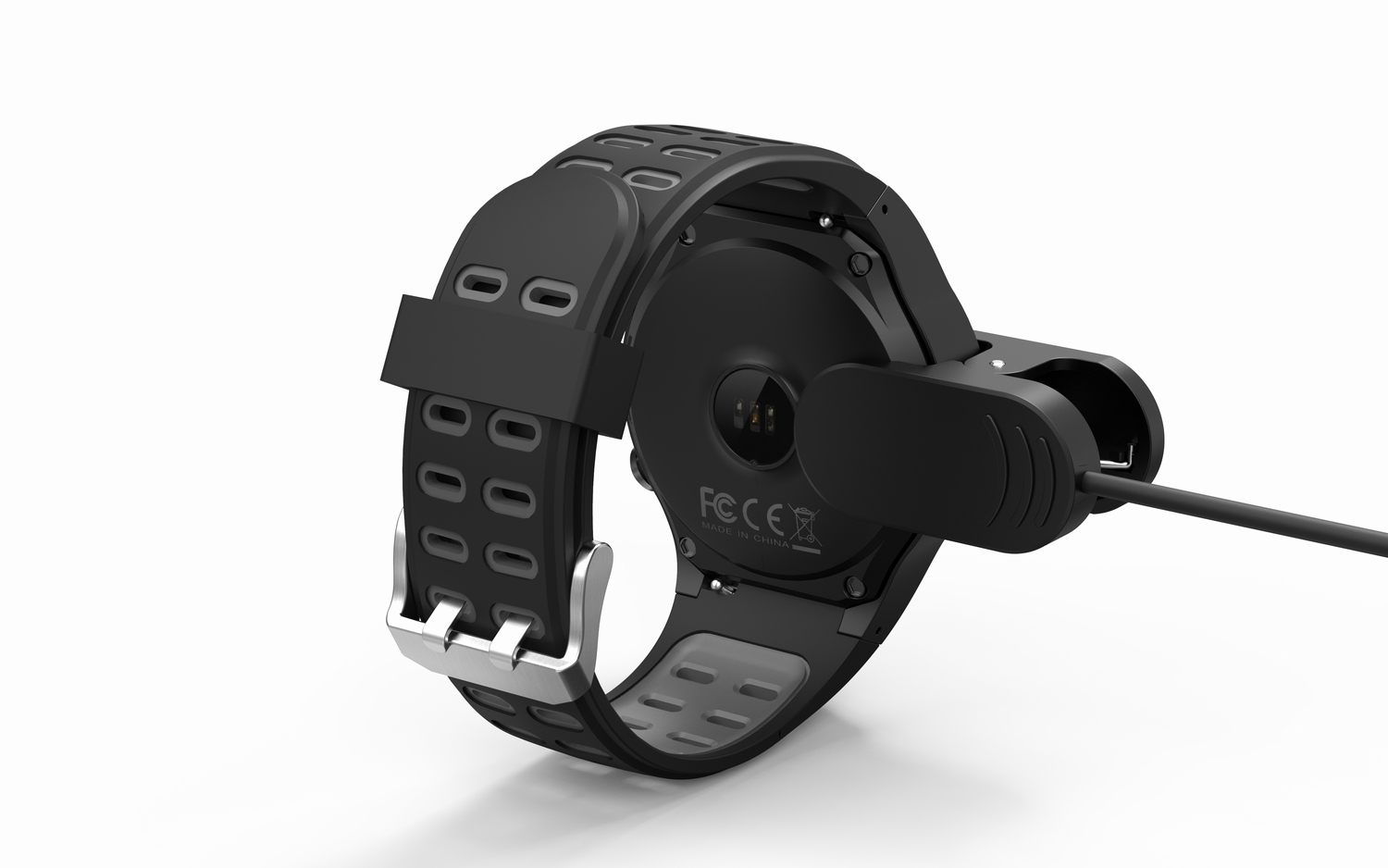 • measuring all day activity
• Pace counter and distance measurement
• call for action
• Sleep quality measurement
• IPS screen activation with a wrist movement or a touch
• Time
• Date, calendar
• timer, stopwatch
• Alarm
• Calculator
• two buttons on the side of the watch
• phonebook synchronization, call history and messages reading
• weather forecast (temperature, wind, visibility, precipation, sunshine)
• Night quiet mode
• Vibration
• various melodies and ringtones
• Remote camera trigger for a paired phone
• antilost alarm (paring disconnection nofitication)
• find my phone function
• 6 optional face-ups, 3 graphic themes and styles
• display brightness regulation
• capacity of li-ion batery: 320 mAh
• baterry life: 4 days
• Waterproofness according to IP65
• Online update support
• Charging via computer or USB charger
• remote control of music, for example in Spotify, you can skip to the next song
System Requirements for mobile phones
• Android 5.1 and higher
• iOS 8.0 and higher
• Bluetooth 3.0 and higher, reach 8-10m
SmartWatch parameters:
•case shape: round
• SmartWatch width: 44.5 mm
• thickness 13 mm
• depth 59 mm
• perimeter 22 cm
• bracelet material: silicon
• watch material: polycarbonate
• Weight 53g
Package content
• EVOLVEO SportWatch M1S
• charging cable Pogo Pin
• screw driver
• tweezers
• User manual
Product website:
http://www.evolveo.com/cz/sportwatch-m1s-red