Products classification
UNDER CATEGORIES 
UNDER PRODUCER 
EVOLVEO FreeTalk XM2-2, set of 2 walkie-talkies without charging base
Recycle fee /
0,14 

(VAT: 21%) 
| | |
| --- | --- |
| Your price exc. VAT | 34,39 € |
| Your price inc. VAT | 41,79 € |
| Quantity | |
dodávána s dobíjecími bateriemi, velký displej, dosah až 8 km v otevřeném prostoru, výkon 0.5 W, PMR 446 standard, VOX, CALL, Roger Beep, CTCSS, integrovaná LED svítilna, barva Army camouflage
Warranty type: 
Authhorized service partner for all products Evolveo
Description: 
Dear Customer, for service EVOLVEO products visit the support page: http://www.evolveo.eu/en/support. Thank you.
Efektivní komunikace bez poplatků


Sada vysílaček EVOLVEO FreeTalk XM2 je dodávána s dobíjecími bateriemi společně s praktickou nabíjecí základnou a je tak dokonalým společníkem pro dobrodruhy, lovce, sportovní nadšence, pro zábavu nebo seriózní práci.
Pohodlné přepínání 8 kanálů, regulace hlasitosti nebo praktická svítilna - to vše vám umožní být maximálně efektivní kdekoliv si budete přát. Obsahuje také funkci monitorování kanálu a údaje jsou zobrazovány na velkém a přehledném displeji.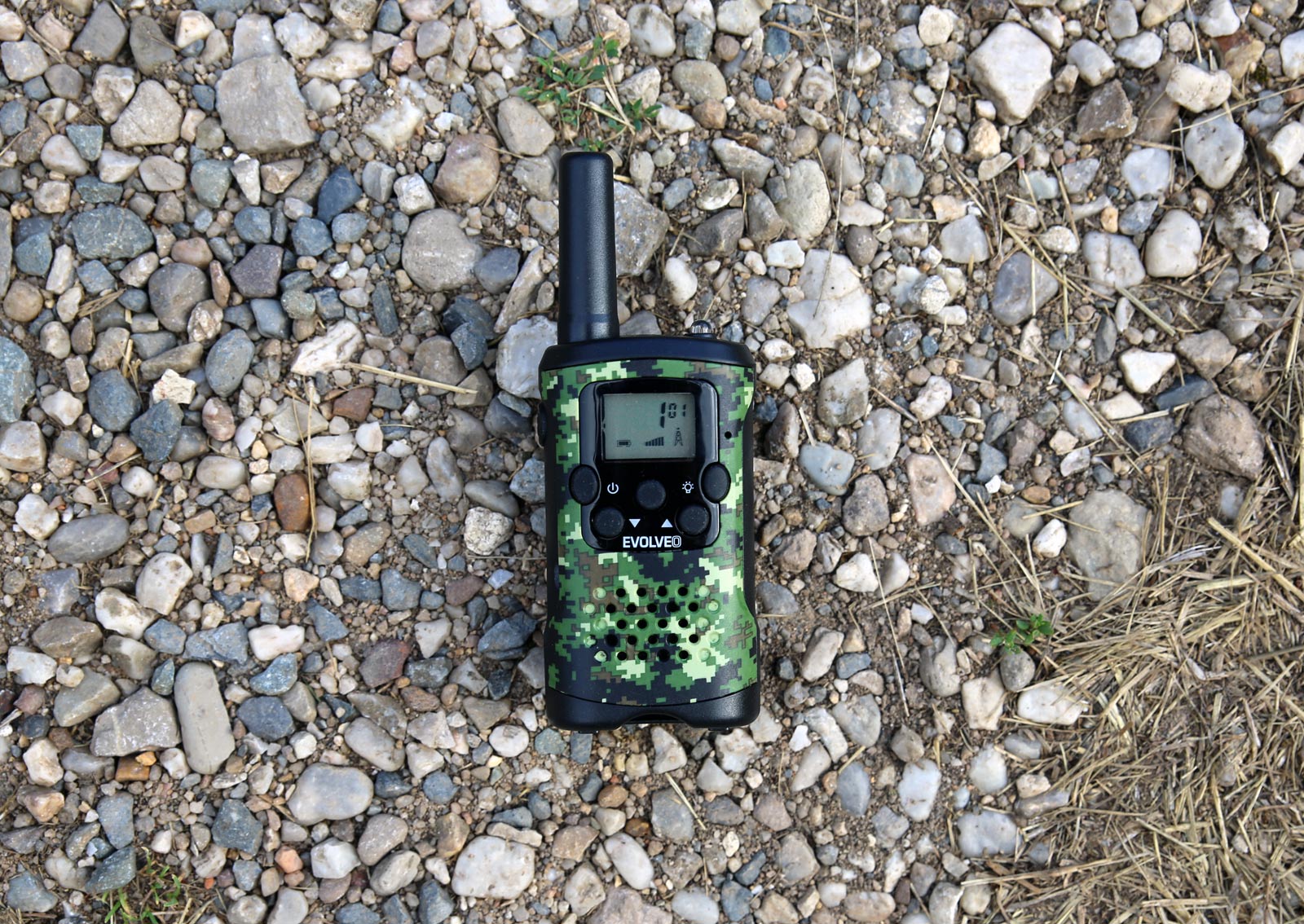 • spolehlivá komunikace se všemi vysílačkami typu PMR446
• bezplatné spojení i v zahraničí
• dosah až 8 km, v závislosti od stavu baterie, počasí, prostředí a překážek
• velký podsvícený LCD displej
• integrovaná LED svítilna
• 8 kanálů, frekvence 446 MHz
• výkon 0.5 W
• dobíjecí baterie 800 mAh jsou součástí balení
• praktická nabíjecí základna
• 10 vyzváněcích tónů
• barevné provedení Army camouflage



• regulace hlasitosti
• 38 CTCSS subkanálů
• VOX mód - automatická aktivace hlasem (3 úrovně)
• CALL funkce - 10 volacích tónů
• potvrzovací signál / Roger Beep
• automatické potlačení okolního šumu
• zvuková signalizace stisknutí tlačítek
• skenování kanálů
• monitorování aktuálního kanálu
• zámek tlačítek
• zobrazení stavu nabití baterie
• možnost pro uchycení na opasek



Obsah balení

• EVOLVEO FreeTalk XM2, 2 ks
• sada dobíjecích Ni-MH baterií, 2 ks
• nabíjecí základna
• napájecí zdroj 230 V
• klip na opasek, 2 ks
• uživatelský manuál
Price History